Vanitas is a major villain and a boss figure in the video game, Kingdom Hearts: Birth by Sleep, continuing his role in the next installments of the series. The twisted and malevolent side of the pure heroic boy, Ventus, Vanitas is a skilled fighter, in combat, with incredible knowledge of the keyblade. He is a major player in the Villain Wars, serving as the apprentice to Master Xehanort, and by default serving as a member of Chernabog's Cult of Darkness.
Disney Vs Non-Disney Villains War - Part Three
A Change in the Character's Backstory
Formely
Sora
, the newly born Vanitas is brought by
Pitch Black
's supreme darkness, to the CG realm. He has enough time to mock his once best friend,
Riku
, before he would make his escape, to parts unknown.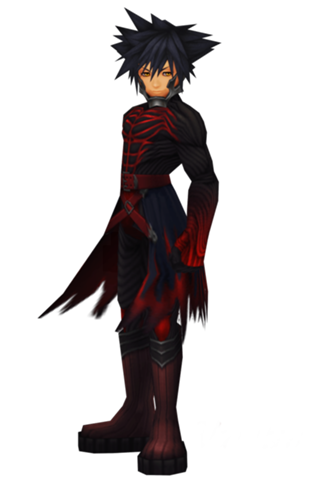 Disney Villains War 2
Disney Villains War 3
Disney Vs Marvel Villains War - Part Two
Disney Vs Marvel Villains War - Part Three
Disney Vs Anime Villains War - Part Two
Animated Vs Video Game Villains War