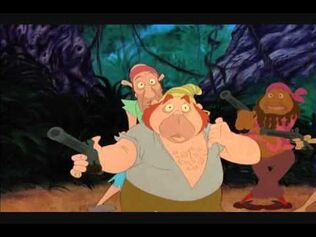 The Pirates
are a group of merciless treasure hunters, led by
Long John Silver
. They are minor villains in the animated movie,
The Pagemaster
. The Pirates makes cameo appearances, during
Richard Tyler
's fight against
Captain Hook
, during the events of
Heroes vs. Villains
War, while they physically appear in the Battle of the Sea, as part of
Captain Hook's crew
.
Community content is available under
CC-BY-SA
unless otherwise noted.