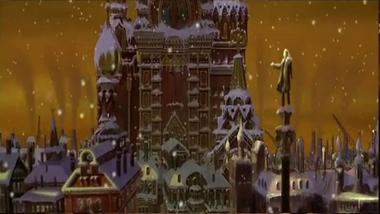 Saint Petersburg (commonly known in short St. Petersburg) is the second-largest city of Russia after Moscow, one of the federal cities of Russia, and, at one time, one of the capital cities of the country. Situated on the Neva River, at the head of the Gulf of Finland on the Baltic Sea, St. Petersburg was once the capital city of the Russian Imperial Family, until its fall to the Bolshevik Revolution. It currently appears as one of the modern cities of the country, as well as its cultural capital.
That said event, (the Russian Revolution), has been indirectly told in the Don Bluth's film Anastasia, in which it recounts the fall of the Romanov family. Its archive footage is used to represent the city in the villain tournaments. While it appears in a minority in the series, St. Petersburg appears as one of the primary locations in Heroes vs. Villains war, targetted by the villain forces. 
Community content is available under
CC-BY-SA
unless otherwise noted.