Prince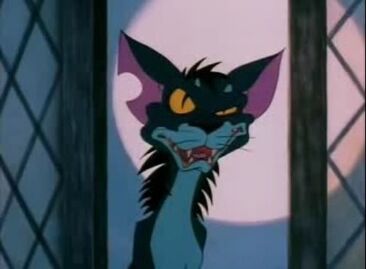 Froglip's Cat is a black sinister cat, owned by the arrogant goblin prince, Prince Froglip. Opposed to Princess Irene's personal pet and heroic figure, Turnip, Froglip's Cat displays villainous traits, similiar to his master. It appears as a minor nuisance in the German animated movie, The Princess and the Goblin. The Cat of Froglip also makes a brief appearance in the final events of Heroes vs. Villains War.
Heroes Vs Villains War
The Cat of Froglip is briefly seen, as amongst the villains, who are forced to make a tactic retreat from the Dam, they had been constructed, after the heroes repel their numbers. It is pressumed that the Cat is flushed away, by the resulting flood, the goblins had created, to parts unknown.
Community content is available under
CC-BY-SA
unless otherwise noted.