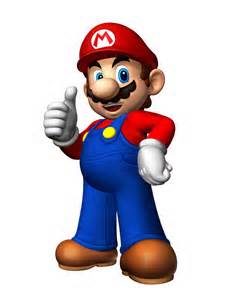 Mario is pretty much the Mickey Mouse of gaming. He's the star of his self titled seris and apperd in many games. He has to rescue the princess (who's also his girlfriend); Peach, from his arch-enemy; Bowser.
He will apper in the Worst Hero And Villain Tournament Ever
Role in WHAVTE
Coming soon...if DweebChuck ever makes it...
Gallery
Community content is available under
CC-BY-SA
unless otherwise noted.