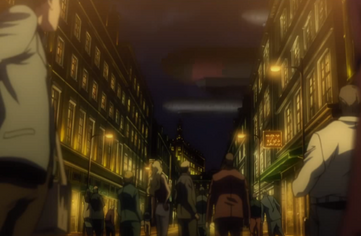 London is the capital and most populous city of England, and of the United Kingdom. It is notable for it's arts, commerce, education, entertainment, fashion, finance, healthcare, media, professional services, research and development, tourism and transportation, and in fact it seems that it appears as the world's financial centre, and often regarded as a world cultural capital. It is diversed by the River Thames, that is flowing through Southern England. London is also known for it's historical sights, including the Big-Ben, the Buckingam Palace, the Tower Bridge, the London's Eye, and the Tower of London. London has been the basis for many of literature and film works, including the stories of Pocahontas, Peter Pan, Robin Hood, The Sword in the Stone, Mary Poppins, The Great Mouse Detective, Sherlock Holmes, and many others. Most of the stories have been adapted into film adaptations of the Walt Disney company, gaining the attraction of many generations.
In the villains wars context, London appears as one of the main setting areas, usually ruled by the villains like Prince John or Governor Ratcliffe, although in some tournaments, like the Disney Heroes vs. Villains, they are ruled by benevolent heroes, like King Richard and King James.
Community content is available under
CC-BY-SA
unless otherwise noted.