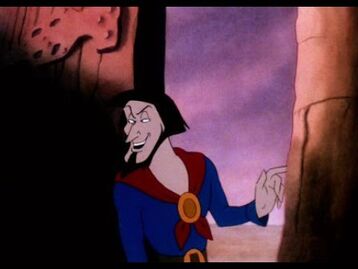 Loki
is an anti-hero from 1986 danish animated movie Valhalla. He is the God of Lies, who arrives to Midgard with God of Thunder,
Thor
, where they take refuge in a human family home for the night. Loki and Thor later take the children of the family Tjalvi and Röskva as servants to Asgard. Loki appears in
Worst Hero And Villain War Ever
, where he is a far more villainous character than in his animated source material.
Worst Heros and Villains Tournament Ever
Origins
Community content is available under
CC-BY-SA
unless otherwise noted.