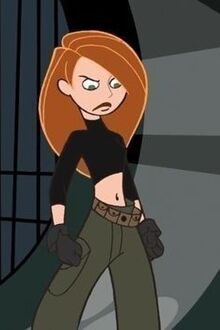 Kim Possible is the title name heroine of the Disney's television series, Kim Possible. An agile and strong teenage woman and capable fighter on her own, Kim Possible has occasionaly been sent on missions, in order to prevent the villains schemes, including those of Dr. Drakken's, Shego's and Monkey Fist's, from taking over the world, along with her partner, Ron Stoppable. She appears in the second Disney Heroes vs. Villains and Heroes vs. Villains wars as one of the main players on the side of good.
Community content is available under
CC-BY-SA
unless otherwise noted.