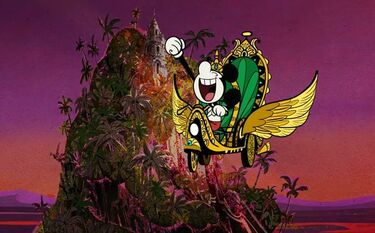 India is the second most populous worldwide country, while also the seventh-largest country, by area. It is located in the southeastern section of the continent of Asia, bounded by the Indian Ocean on the south, the Arabian Sea on the southwest, and the bay of Bengal on the southeast, and bordered with Pakistan to west, Nepal and Butan on the northeast, and Bangladesh and Myanmar to the east. India is known for its past records, history, and culture, being one of the earliest civilizations, and for its foundation of some of the most known worldwide religions including Hinduism, Buddhism, Jainism, and Sikhism. In modern fiction, India is featured as the setting of Rudyard Kipling's novel and film adaptations, The Jungle Book, with the Walt Disney's film adaptation being one of them, serving as one the greatest known movies in general.
Regarding the villains wars, India is adressed by the fictional jungle, from the Jungle Book franchise, where it revolves around the man-cub Mowgli, the tigger Shere Khan, the bear Baloo, the panther Bagheera, the rowdy orangutan King Louie, the man-eating python Kaa, and the commanding elephant Colonel Hathi.
Community content is available under
CC-BY-SA
unless otherwise noted.