We're Getting Mutants in the MCU - The Loop
Play Sound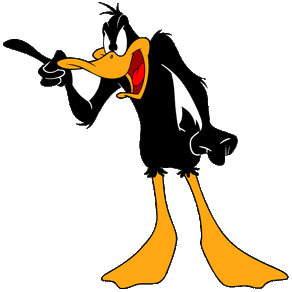 Daffy Duck is an animated cartoon character produced by Warner Bros. Styled as an anthropomorphic black duck, the character has appeared in cartoon series such as Looney Tunes and Merrie Melodies, in which he usually has been depicted as a foil for Bugs Bunny.
Non Disney Heroes Vs Villains War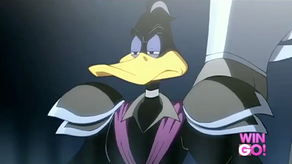 Villains Battles 2
Joining Prince Hydron
Prince Hydron survived against Xene, Zurg and Frieza and has recruited 2 allies to help him in his plans. One of these allies is a old participant of the war who has kept in hiding and another one is a newcomer.
Prequel vs Sequel Villains War
All Out Heroes vs Villains War
Meeting Omar's crew
Having successfully escaped Maleficent, Dizzy encounters Bugs Bunny and Daffy as he asks for their help to retrieve back Omar, Angel and Stretch from "the lady who predicts the future". The duo, wanting to know who was behind Pete's attack, decide to aid them.
Villains War (Disney Knights)
Transformed
King Zenoheld is pleased with Lync's victory over Agent Z. He also receives the news that Mylene of the Vexos has captured Duck Dodgers (Daffy Duck) with whom Hydron proposes to his father to turn the duck into a super villain. After John Silver operates the transformation machine, Daffy Duck becomes the terrifying Zod Duck. Immediately King Zenoheld decides to send Hydron to repel the next invasion of Zurg's alliance.
Torturing a prince
King Zenoheld was very disappointed with Hydron's failure against Xene and the Genesis. For this he orders Zod Duck to torture the prince with the help of the new followers of the evil duck: Faora and Tanchion. John Silver, Mylene and Lync fear that at this rate the situation is bound to get worse.
Villains War 2 (Disney Knights)
Revenge
Zod Duck and Scroop survived the battle at the Vestal Palace and want to take revenge on Hydron and his allies for what they did to Zenoheld. But first they have to prepare strategies.
Non Disney Villains War
Hired
A general recruits new allies to take out the king in which he works for...