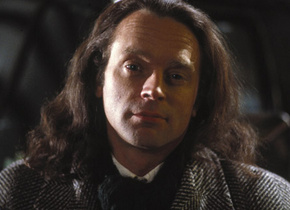 Charles Lee Ray is the Lake Shore Strangler and is Chucky's original Human Form. His body is last seen in Bride of Chucky . In the beginning of the original film, Chucky's human body was shown only at the beginning and was shot. After he died, his soul was put into a puppet
Movie villains war
So far, he has only appeared in Round 3. He is shown betraying Simon Pheonix. In responce, he chases him into a toy store, where he presumes to shoot him. Charles shouts that he has not seen the last of him and swears revenge. He finds a Good Guy doll and using vodoo, transfers his soul into it. However, Simon then blows up the store. Whether spell worked or not his as of now a mystery.
Community content is available under
CC-BY-SA
unless otherwise noted.